Shipping & Returns
Free delivery in the Netherlands
For orders with destination address in the Netherlands shipping is free of charge.
For all other destinations please check the shipping and delivery overview below. 
 Courier
We ship all orders with PostNL.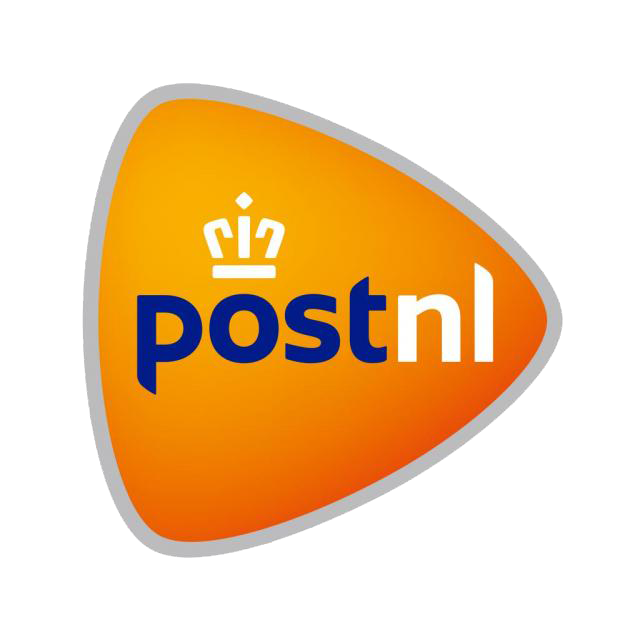 Please note: we are not responsible for any delay or damage on your order caused by the courier. 
Shipping costs and delivery times
Below an overview of the countries where we ship to with corresponding shipping costs and delivery times.  
| | | |
| --- | --- | --- |
| Land | Verzendkosten | Levertijd in werkdagen |
|   |   |   |
| Nederland | GRATIS* | 1 |
| België | GRATIS* | 1-2 |
| Denemarken | €9,95 | 3-4 |
| Duitsland | GRATIS* | 2-3 |
| Finland | €9,95 | 2-4 |
| Frankrijk | €9,95 | 2-3 |
| Griekenland | €9,95 | 3-6 |
| Ierland | €9,95 | 2-3 |
| Italië | €9,95 | 3-5 |
| Luxemburg | €9,95 | 4-6 |
| Noorwegen | €9,95 | 2-4 |
| Oostenrijk | €9,95 | 2-3 |
| Portugal | €9,95 | 3-5 |
| Spanje | €9,95 | 3-5 |
| Rusland | €16,95 | 8-14 |
| Verenigd Koninkrijk | €9,95 | 2-3 |
| Zweden | €9,95 | 2-3 |
Not home at moment of delivery
When you're not at home when PostNL comes to your door, they will come back the day after or deliver the parcel to your neighbors (unless you did not approve neighbor delivery). When PostNL is unable to deliver it to your door because there was nobody answering, you can pick up your parcel at your nearest post office. Please make sure you will pick up your parcel within two weeks and bring a legitimate ID.
Damaged or incomplete delivery
When your parcel is damaged or incomplete, please let us know within 7days after delivery by sending an email to our customer service.
Send your email to [email protected] with the following information:
A copy of your purchase order or the order number
A clear picture of the (delivered) product
Short explanation of the missing or damaged product
After receiving your email, we will contact you as soon as possible.
Returns
Not satisfied with your order? All products can be returned within 14days. Optional shipping costs for returns are to be paid by the customer.
To create a return shipment log in to our website with your account. If you placed your order by using the guest option please register with the same email address to create an account.
After you are logged in, please click on My orders to see an overview of your order history. View the order which you would like to return and select return item(s) on the bottom of the page. You can now create your return shipment.
After you received our approval email with the return address for your return shipment, you can send the items with the original packing slip back in the original box and in the original plastic bag. When the plastic bag is too damaged and cannot be used, please use any other plastic bag available. Place our return address on a visible place on the parcel and make sure the plastic bag is totally closed. You will receive a confirmation email when we received your return shipment.
Exchange for a different product
If you want to exchange your item for a different product please follow the steps to create a return shipment and select Exchange in the return reasons. As soon as we received your return shipment we will send you the replacing product. You will also receive a new Track&Trace code to follow the shipment.
Refund
After receiving your return shipment we will transfer the purchase amount to your account within 10 working days.