Warranty & Service
Warranty
On all MyK. products we offer a warranty of 1 year from the moment of purchase. Only a copy of your purchase receipt or your order number will be accepted as your certificate of guarantee.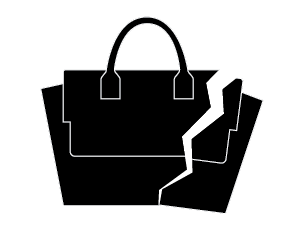 Service
Wenn Ihr Produkt innerhalb eines Jahres defekt ist, senden Sie bitte eine E-Mail mit klaren Bildern des Defekts sowie einer Kopie Ihres Kaufbelegs oder Ihrer Bestellnummer an [email protected]
Hinweis: Wir bieten nur Garantie auf Baumängel. Wir bieten KEINE Garantie auf Flecken oder Kratzer.
Nachdem wir Ihre E-Mail mit Bildern erhalten haben, prüfen wir, ob der Defekt durch die Garantie abgedeckt ist. Ein defektes Produkt wird nicht sofort durch ein neues Produkt ersetzt. Zuerst werden wir versuchen, es zu reparieren. Innerhalb von 4 Wochen erhalten Sie Ihr repariertes Produkt oder wir ersetzen es durch ein neues.